Welcome to Luiggi's Pasta House
Serving Italian Cuisine since 1984.
WANT THE GREAT TASTE OF LUIGGIS AT HOME?
Order online and have Italian Cuisine from Luiggi's Pasta House delivered right to your door.
Luiggi's Pasta House
Luiggi's Pasta House is a family run, authentic Italian restaurant located in the north end of Regina, SK. Our Italian inspired menu is made up of hand-made fresh pasta and sauces. At Luiggi's Pasta House, we have the classic dishes that everyone knows and loves along with some of our own tweaks on other traditional dishes.
Featuring:
Luiggi's Masterpiece
"We all know you have dreamt of this moment, anticipating its beauty, its condescending threats of defeat.
I give you 3 pounds of spaghetti, 3 pounds of meat sauce, & a half loaf of garlic bread. All to share, with no one!
Finish this heroic feat in less than 1 hour and render Luiggi speechless! So speechless he could never charge you for this accomplishment."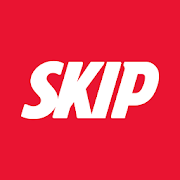 We look forward to

serving you.
Call us 306 949 7427 today to reserve your favorite table or to have Luiggi's Pasta House delivered to your home or office.
Our Hours
Monday to Thursday:
11:00 AM to 9:00 PM
Friday & Saturday:
11:00 AM to 10:00 PM
Sunday:
Brunch – 10:00 am till 2:00 PM
Dinner  4:00 to 9:00 PM